1141 Massachusetts St.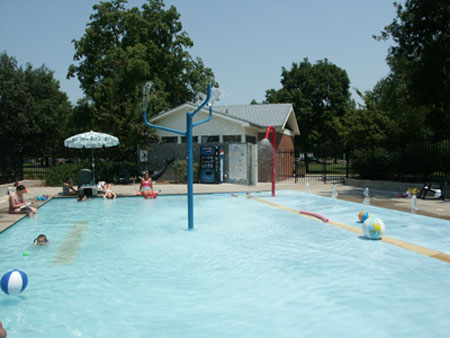 The South Park Wading Pool, located in historic South Park, was significantly remodeled in 2001. In addition to a completely redesigned zero-depth entry pool, water sprays, fountains and our favorite seal, Skippy, were added. There were also new fully-accessible restroom facilities with private changing rooms added in beautiful South Park.
South Park Wading Pool is an ideal place for parents to bring children 6 and under for an afternoon outing. The Parks and Recreation Department provides qualified staff to supervise the wading pool area, but please remember – all children must be accompanied by an adult supervisor when using the facility.
HOURS OF OPERATION
Due to maintenance issues, the Wading Pool is closed for the season.
For more information, please contact the Aquatic Division at (785) 832-7946.