SOUTH PARK WADING POOL
1141 Massachusetts St.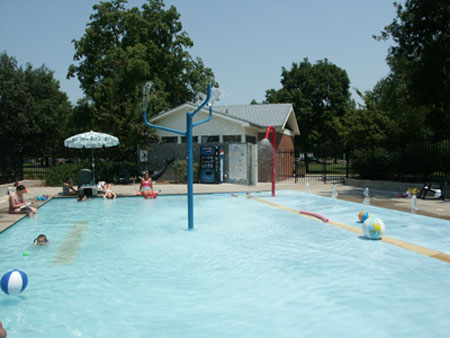 South Park Wading Pool is an ideal place for parents to bring children 6 and under for an afternoon outing. The Parks and Recreation Department provides qualified staff to supervise the wading pool area, which contains a zero-depth entry, water sprays and fountains. All children must be accompanied by an adult supervisor when using the facility.
OPENS MONDAY, JUNE 5
SUMMER SEASON – MONDAY, JUNE 5-SATURDAY, JULY 29
HOURS OF OPERATION*
Reservations Monday-Friday 11 a.m.-1 p.m. – Reserve Online!
Monday-Friday: 1-7 p.m.
Saturday: 1-6 p.m.
Sunday: Closed
*Closed Tuesday, July 4
SPLASH PAD AT BURROUGHS CREEK TRAIL & LINEAR PARK
15th St. at Burroughs Creek Trail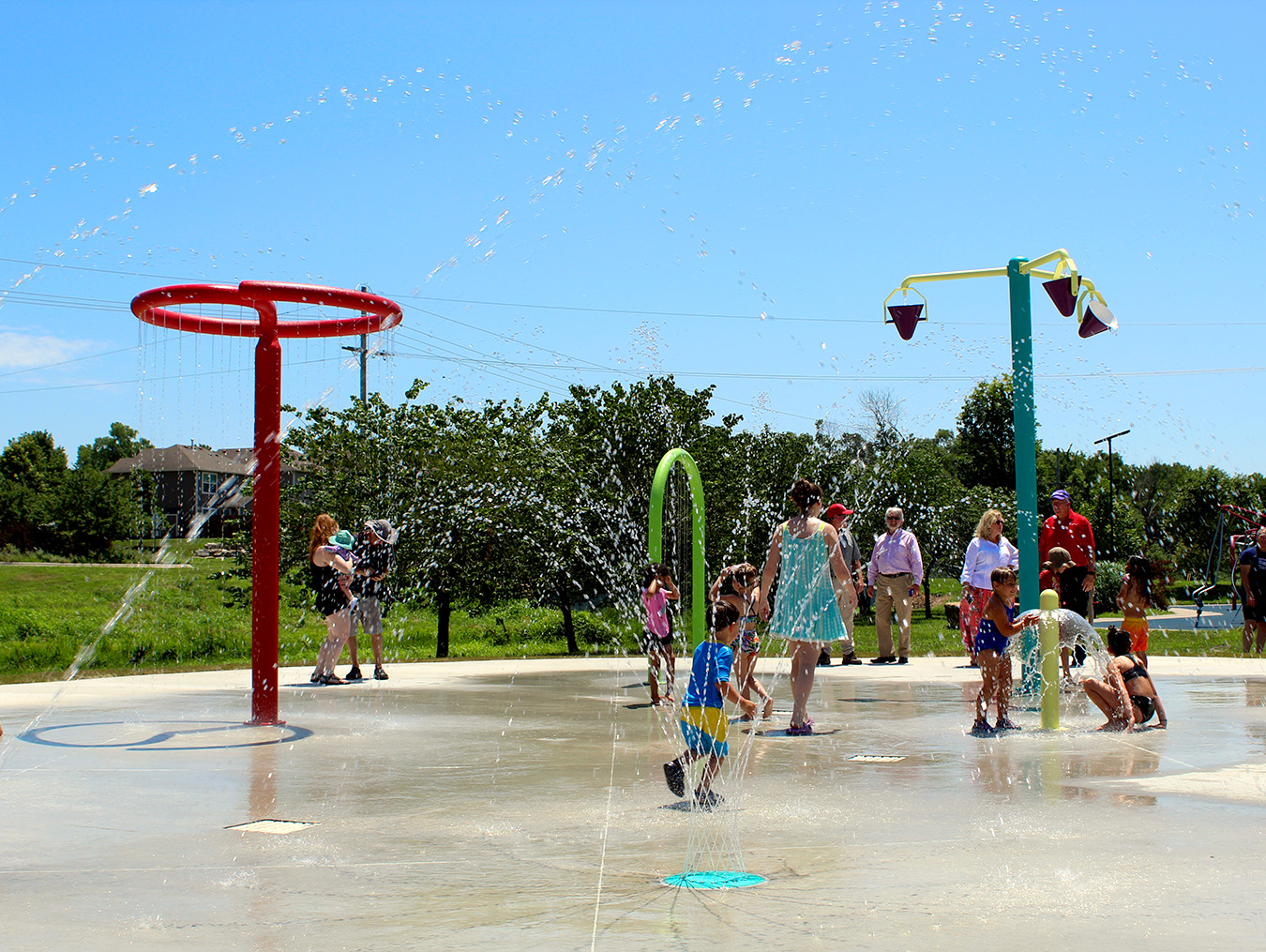 The Splash Pad at Burroughs Creek Trail and Linear Park, Lawrence's first splash pad, celebrated its grand opening in the summer of 2022. It boasts several interactive water features and spray jets.
OPENS THURSDAY, MAY 18
HOURS OF OPERATION
9 a.m. to 8:30 p.m. daily through most of the summer season
COMING SOON! LYONS PARK SPLASH PAD
700 Lyon St.
The Lyons Park Splash Pad is currently under construction and is anticipated to be complete the summer of 2023.
ANTICIPATED COMPLETION SUMMER 2023
For more information, please contact the Aquatic Division at (785) 832-7946.