Contact
To check the zoning of a property, contact Code Enforcement Staff at (785) 832-3345. You can reach us by FAX at (785) 832-3110.
Our Offices:
1 Riverfront Plaza
Suite 320
Lawrence, KS 66044
rentallicensing@lawrenceks.org
Overview
Effective January 1, 2015, all rental properties in Lawrence are required to maintain a valid rental license in compliance with City Ordinance 9110, as amended on October 2, 2018.
Lawrence In Focus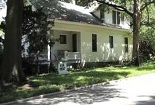 Watch the Lawrence In Focus about the Rental Inspection & Licensing Program.
Long-term Rental Licensing and Inspection Documents: