Come try your hand at disc golf! There are two challenging courses in Lawrence to challenge the beginner, as well as the advance player.


CENTENNIAL PARK
located at 600 Rockledge Road
This 18-hole course has no green fees or expensive equipment to buy. Disc Golf is played like regular golf except a flying disc is used in place of a ball.One point is counted each time the disc is thrown and when a penalty is incurred.
The object is to acquire the lowest score.
Maps and scorecards are available at all recreation centers and online.
For more information please call (782) 832-7920.
---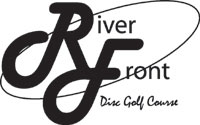 RIVERFRONT PARK
located at the intersection of North Second St. and Highways 24 and 40
18-hole disc golf course is shorter than the course located in Centennial Park, but is considered to be more challenging because many of the holes navigate throughout wooded sections of the park.